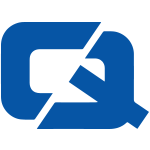 Motorists in Derbyshire are being given the opportunity to avoid having to pay higher van insurance premiums when they are caught speeding for the first time.
An initiative launched by the Derby Constabulary in partnership with Driving Services and the Derby and Derbyshire Road Safety Partnership will enable people to choose to take a one-day educational course instead of paying a fine and receiving penalty points.
So far, more than 1,000 people have participated in the scheme, which focuses on education, training and driver awareness.
Robert Hill, manager of the road safety partnership, said many speeders do not make a "conscious decision" to exceed the speed limit.
"Many people have not been offered any motoring tuition since they learned to drive as teenagers and have no idea of the significant risks posed by small increases in speed," Mr Hill stated.
The courses are intended to "educate" rather than "punish", he added.
James Flynn OBE, chief executive officer of RoadPilot, recently warned that there are over 10,000 speed camera sites across the UK.
Those who choose to speed could potentially be risking fines, penalty points and higher car and van insurance premiums.
Visit the #1 Cab Insurance page