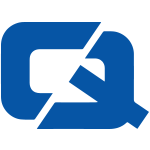 Drivers in Hampshire are being urged by the county council to spend longer looking out for bikers this spring.
With the evenings getting lighter, drivers are being warned that motorcyclists are likely to be out and about.
To potentially avoid a van insurance claim and prevent bikers losing their motorcycle insurance no-claims bonus, motorists may want to be aware that motorcyclists made up 31 per cent of last year's road casualties in Hampshire.
"Spring always sees more bikers out on our roads, so it's even more important for drivers to pay full attention to what they're doing and seeing," commented the county council's executive member for environment Mel Kendal.
The advertisements bear the slogan 'Take longer to look for bikes'.
TyreSafe last month declared March Bike Tyre Safety Month to raise awareness of the need for bikers to ensure their tyres are not faulty or dangerous.