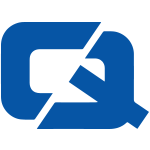 14 May 2013
Network Rail has added two fully electric eight-seat Mercedes Vito E-CELL Traveliners to its company vehicles. The company is well known for its electrification drive in terms of rail vehicles, but it seems it is now extending its views to its road vehicles.
The minibuses are to be used to transport employees from the company's residential leadership development centre at Westwood to the Tile Hill railway station. The cars will make this trip dozens of times every day – journeys that were previously performed in fuel-run vehicles.
Network Rail had performed trials on a variety of different vehicles in its search for the ideal alternatively-fuelled machine. The Mercedes E-CELL was selected after each of the trials was evaluated. The company has said that it is very possible that it will add more electric vehicles to its fleet of road transportation.
Steve Duffy, Network Rail's national delivery service business support manager, said: "It's a fantastic piece of kit and meets all of our targets in terms of sustainability, so I'd like to think that before long we'll have more electric Vito models in service in other parts of our business."
The acquisition of electric vehicles is showing National Rail's continued commitment to displaying its environmental responsibility.
David Williams, head of Westwood, said: "Rail is a very 'green' form of transport and we were keen to reflect this is the vehicles we use to collect our guests from the local station and return them at the end of their stay with us. We're very proud of our new Mercedes, which tick all the boxes from an environmental standpoint."
The Mercedes E-CELL is the first battery powered, mainstream produced vehicle in the world. It is driven by a 60 kW electric motor. The motor drives the front wheels allowing for batteries to be stored beneath the load floor. It has a regenerative system that captures energy that would be lost through braking. This energy is then used in the ventilation system, heated seats and heating system.
The E-CELL is also available as a panelled van for other commercial uses.
For the #1 motortrade insurance – visit ChoiceQuote