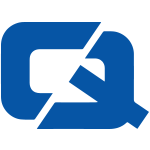 Van drivers have been offered a new vehicle from Fiat Professional which aims to provide better handling and greater efficiency.
The manufacturer claims the newest addition to its Fiorino van range can provide superior performance for those who need to drive in wet or off-road conditions thanks to its new Traction + system, which functions by applying brake force to driven wheels on slippery roads.
Fiat also states that the vans offer the system alongside included extras such as raised suspension and all-weather tyres, doing so without compromising the vehicles' fuel performance.
Gerry Clarke, director at Fiat Professional, said: "Because fuel consumption and maintenance are not affected by Traction +, this new introduction represents not only a sensible decision for owners, but a cost-effective one too."
Earlier this month, Ford's popular Transit range of commercial vehicles was endorsed by its client National Grid, which praised the vans for their reliability, ergonomics and off-road performance.
Visit ChoiceQuote, the #1 page for van insurance