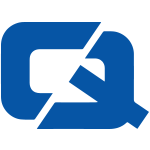 Ford's Transit SportVan has become the vehicle of choice among commercial drivers looking for a stylish machine, according to the manufacturer.
The US carmaker is launching a new white and blue-striped limited edition version of the vehicle after expressing satisfaction with the success of the earlier Performance Blue model, of which more than 1,000 have been sold in 18 months.
Ford claims that the vehicle represents "the ultimate drive" for white van men, pointing to features such as its 18-inch alloy wheels and 140PS TDCi Duratorq engine as well as key safety technologies like anti-lock braking and electronic stability programmes.
Steve Kimber, commercial vehicles director for Ford of Britain, said: "The first Performance Blue limited edition Transit SportVan has been an enormous success … Transit SportVan is all about style and individuality and hits a sweet spot with many of our customers."
Last month, the National Grid praised Ford's Transit range of commercial vehicles for their driveability and reliability.
ChoiceQuote – the #1 for commercial vehicle insurance