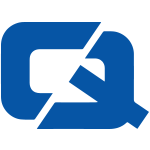 Iveco's new model of its Eurocargo commercial vehicle has received a glowing recommendation from one of its customers.
Allied Bakeries has praised the fuel economy and enhanced usability offered by the new vehicles after recently deciding to order 93 of the new model Eurocargo trucks.
Christopher Davies, fleet engineer at Allied Bakeries, suggested that the vehicles' performance benefits were due to its standardised Euro 5 engine technology and automatic transmission.
He said: "The great advantage of an automated transmission is that you can't over-rev the engine … It also prolongs clutch life and offers enhanced comfort and safety for our drivers."
The addition of the new vehicles to the Allied Bakeries fleet means that 35 per cent of the food company's vehicles are now provided by Iveco.
Last week, car rental firm Europcar suggested that fuel consumption issues have become an increasingly key priority among vehicle owners as they look to cut costs and emissions.
Visit ChoiceQuote for the #1 commercial vehicle insurance