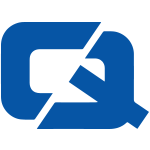 Commercial vehicle insurance customers could be set to feel the effects of the introduction of new legislation over the forthcoming months.
As such, the Freight Transport Association (FTA) is set to hold a Local Authority Conference aimed at educating councils on complying with the guidance that is to come along with the new roadworthiness issues.
The event will take place on May 19th in Stratford-Upon-Avon, at which local authorities as well as commercial vehicle insurance customers and freight drivers will be invited to attend.
Simon Chapman, FTA general manager, explained: "There is a real need within councils up and down the UK for clarity regarding the glut of new legislation coming their way."
This comes after the Road Haulage Association recently claimed that heavy goods vehicle motorists from Northern Ireland are being discriminated against when driving in the UK mainland.
It found that Northern Irish motorists are having to provide roadside officers with an additional piece of documentation regarding proof of address.
Visit ChoiceQuote – for the #1 commercial vehicle insurance