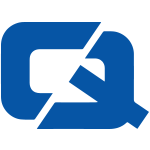 The credit crunch has taken its toll on the new van market, the latest figures from the Society of Motor Manufacturers and Traders (SMMT) have shown.
New van registrations were 22.1 per cent lower last month, bringing the total registered for the year so far to 318,762, van insurance customers may be interested to know.
However, there was more positive news for the truck market, as registrations rose by 3.6 per cent, the SMMT stated.
Paul Everitt, chief executive of the SMMT, said that the credit crunch has "hit the figures".
"The summer's spending cut meant a sharp drop in the month's van registrations," Mr Everitt remarked.
"We expect the van market will stay well below recent levels for some time," he added.
Duncan Ward, UK business development manager of commercial vehicles at British Car Auctions, recently said that the used van market continues to be under pressure.
Used van values have fallen significantly in recent months, the expert claimed.