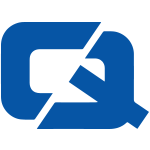 A van maker has developed a gas-powered vehicle which has a range of 350 miles and produces low emissions.
Volkswagen's Caddy EcoFuel appeared at the Green Car Guide Show and is set to be on sale in the UK later this year.
The van uses a compressed natural gas and small petrol reserve combination and will also run on biomethane.
Volkswagen said: "The gas tanks do not impact on the Caddy EcoFuel's load space as they are safely secured under the vehicle and have been fully crash tested."
Volkswagen developed the van as part of its environmental research programme and is building the vehicle in the same factory in which its regular Caddy van range is put together.
Engineers have built the gas filling point behind the existing fuel filling cap, and there is an additional electronic fuel gauge display set into the display on the dashboard.
Commercial drivers looking to cut motoring costs could opt for the vehicle, which is already available in Europe and is likely to be covered by traditional van insurance policies.
Volkswagen also builds the Caravelle van which features a sliding door and dash mounted gear lever.