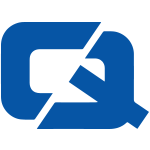 Renault is to unveil its new Kangoo van at the European Road Transport Show, held in Amsterdam tomorrow.
On the company's website, Renault claim the Kangoo is "the compact van for businesses everywhere" and European sales figures of 1.3 million in the last ten years – making the car one of the continent's best-selling vans – would appear to show many agree.
The new van is 4.21 metres long and 1.21 metres wide and is likely to earn its owner, a van courier for example, a cheaper insurance quote than a larger light goods vehicle.
According to the Transport News Network the Kangoo "delivers a level of performance unprecedented in the LCV (light commercial vehicle) market".
The old Renault Kangoo has been nominated for the 2008 International Van of the Year award, the winners of which will be revealed tomorrow.