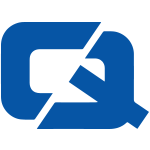 an drivers will face nearly 100 new speed cameras which could catch nearly twice as many motorists in one area.
Sussex is set to take delivery of the new digital devices which will replace older cameras, according to the Rye and Battle Observer.
Experts at the Sussex Safer Road Partnership (SSRP) are testing a prototype of the camera model, which does not require film.
Quoted by the paper, SSRP communications manager Emma Rogers said: "We are happy to be supporting new technology. We will be looking at changing all of our "wet" film cameras."
She also said it was hoped accident rates on Suffolk's roads would be driven down by the cameras, which are set to be more visible to give greater warning.
Van drivers who rely on their vehicles for their jobs are particularly at risk if caught going too quickly. A speeding prosecution is likely to lead to points on their licences or even a ban, plus an increase in their van insurance premiums.
The SSRP was launched in 2007 and runs safety awareness campaigns alongside running the area's speed camera network.