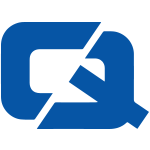 In commercial vehicle insurance news, managers of fleets are being advised to use advanced technology in order to help ease the pressures regarding insurance on their vehicles.
Fleet News quoted Steve Perham from Airmax as saying that new technology would be useful to firms.
One example is that which helps managers to monitor a driver's fuel consumption in real time.
Such a system could help managers assess where a vehicle needs servicing, which could help determine the cost of haulage insurance.
Mr Perham said: "If data shows that a vehicle needs servicing, has a mechanical problem or even that the driver has a heavy right foot, then the system can alert the fleet manager, often also explaining what the problem is through monitoring of vehicle diagnostics."
New technology has been helping out at other firms which may use a heavy goods vehicle, with Drive Assist announcing this month that it has reduced the journey length of its vehicles by 3.6 million miles.