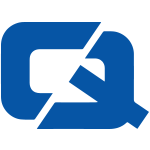 Haulage and fleet operators will now be able to check the Motor Insurance Database (Mid) online.
Askmid.com holds 34 million vehicle insurance details and companies will be able to check up on a truck or lorry for example, simply by entering the vehicle's registration number.
Fleet News reported that the new website is meant to help Mid crack down on uninsured drivers.
Chief executive of the Motor Insurance Bureau Ashton West said: "The Mid is one database you really want to be on and now with the launch of www.askmid.com you can check if you are on [it]"
In order to access information on the website, users must first confirm that the article they are searching for belongs to them or their employer.
Obtaining insurance information on vehicles that a person does not own is in breach of the Data Protection Act.