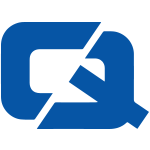 Nissan's NV200 has won recognition from an international jury in the shape of a van of the year accolade.
The Japanese manufacturer has been presented with the International Van of the Year (IVoY) prize by expert judges from 23 different nations in recognition of its design, economy and high quality.
Its spacious interior was singled out for praise by jury chairman Peter Wieman, who said the vehicle "set new standards" in terms of the contrast between its internal space and exterior size.
Andy Palmer, senior vice president at Nissan, expressed happiness over the IVoY jury's decision, which he said will be a boon to its efforts to launch the vehicle overseas.
He said: "The endorsement we receive with the IVoY award is a key asset for us.
"It will help us boost the awareness of the NV200 and raise its reputation."
In October, the NV200 was also named as the Institute of Transport Management's van of the year in recognition of its fuel efficiency and value.
For the #1 van insurance page, visit ChoiceQuote