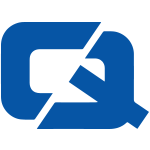 Nissan's NV200 has been awarded the International Van of the Year (IVoY) Award in recognition of its achievements in design innovation.
A jury of 23 European journalists agreed to give the prize to the Japanese-produced van on the merits of its cargo capacity, which is 25 per cent larger than the competitors' average for a vehicle of its small size.
The IVoY stated that this has allowed the van to establish "new standards" for internal space in smaller commercial vehicles.
Andy Palmer, senior vice president for Nissan, expressed delight with the award, which he stated was a testament to the company's innovations in the van sector.
He said: "The NV200 is a global vehicle that associates unmatched levels of functionality with unique and attractive design.
"We offer our customers a vehicle that is an efficient and reliable business tool."
The Nissan vehicle was also awarded the title of Van of the Year by the Institute of Transport Management last month, with the body praising it for its versatility and economy.
For the #1 van insurance, visit ChoiceQuote