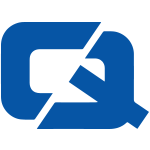 Commercial vehicle insurance customers who work in the haulage sector could ultimately benefit from a new initiative launched by the Department for Transport.
Road safety minister Jim Fitzpatrick has announced plans to crack down harder on non-UK hauliers who are caught committing motoring offences while driving on Britain's roads.
Up until the new legislation had been introduced, European commercial vehicle policyholders were able to escape road penalties, but now, those found by the Vehicle Operator and Services Agency to be violating weight, safety or driving-hour regulations will be punished.
Officers will be able to issue on-the-spot penalties, which will go on the individual's UK driving record and could ultimately result in them being banned from driving in the country.
Mr Fitzpatrick explained: "The only way for drivers and hauliers to avoid tough penalties will be to obey our traffic laws and ensure their vehicles are fully roadworthy."
Meanwhile, British commercial vehicle insurance policyholders' trades could be in danger, the Freight Transport Association recently warned.
This comes after the government hiked fuel prices by 1.84 pence earlier this week.
Visit the #1 Commercial Vehicle Insurance page