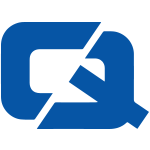 A North Yorkshire road safety campaign caught five speeding van drivers in one day, it has emerged.
Operation Siren, which was carried out last Thursday, targeted motorists travelling at more than 60mph on the A165 Reighton bypass, the Scarborough Evening News reported.
The operation's coordinator Detective Constable Dave Burlingham said he hopes this news will encourage other van drivers to consult their highway code manual.
He added that van insurance customers should be aware that different speed restrictions might apply to a larger vehicle.
Police, in conjunction with other emergency services and Scarborough borough council, caught a total of 14 offenders who were given the option of receiving a fixed-penalty fine or attending an educational road safety presentation.
UK tyre safety organisation Tyre Safe has urged van drivers to check their tread depth to stay safe on the roads this winter.