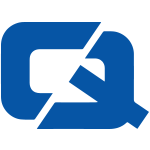 Motorists such as commercial vehicle insurance holders may have been penalised by police recently as officers launched a campaign to reduce illegal bus lane use in Norwich.
The recent operation saw officers take to the streets to dish out verbal warnings and fixed penalty notices to motorists caught driving in the bus lanes, the Norfolk Eastern Daily Press reports.
For the first two days of the campaign motorists were verbally warned, with the remaining three days seeing drivers fined for their crimes.
Hundreds of notices were given out, raising a collective £10,410 and prompting some residents to suggest that officers were being too heavy handed.
Resident Dean Critchfield, who was dropping his son off at Norwich City College, described the operation as "a revenue-generating exercise".
Meanwhile, police said they had been thanked by some local people for making the area safer.
The Association of British Drivers claims that bus lanes can bring about hazardous situations. This in turn could see some commercial vehicle insurance holders risk a claim.