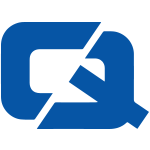 Commercial vehicle companies operating in the south-east of London could struggle with the new regulations of low emission zones (LEZ) in London, which are due to be put into action in January.
A representative from the Freight Transport Association (FTA) has suggested that although some commercial vehicle operators are prepared for the switchover, other van companies were less organised.
Natalie Chapman, head of policy for London at the FTA, said: "For tradespeople that operate vans which are over ten years old the LEZ will be much more of an issue and will almost certainly bring serious consideration to renewing old vehicles."
She added that in a recent survey undertaken by the organisation, 45 per cent of heavy goods vehicle companies were fully compliant with new low emission rules while only ten per cent of van fleet operators were ready for the new regulations.
According to Transport for London guidelines, the low emission zones will operate in all areas of central and Greater London, roads at Heathrow airport and parts of the M1 and M4.
Visit ChoiceQuote – for the #1 car insurance.