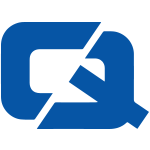 Van insurance customers looking to base their future commercial vehicle purchases on factors such as fuel consumption and carbon dioxide emissions are likely to benefit from a new online service.
The Vehicle Certification Agency, Society of Motor Manufacturers and Traders (SMMT), and the Department for Transport have launched a new database aimed at outlining the best models for consumption and emissions in a bid to support the decision-making process of purchasing.
Commenting on the introduction of the service, transport secretary Andrew Adonis said it is important to help motoring consumers make the right choice.
"This database is good news for van buyers – it gives them access to emissions and fuel consumption information that could well shape the van they choose," he added.
Meanwhile the SMMT recently revealed that van insurance customers are hesitant to return to the new commercial vehicle market, with more opting to visit second-hand showrooms in a bid to find a real bargain.
Visit the #1 van insurance page – ChoiceQuote