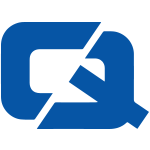 Commercial vehicle firms have embraced an online auction feature developed by a leading sales firm.
Manheim's CV Live system, allowing web users to bid remotely during live auctions, has seen more than 2,500 vehicle sales since launching in 2005.
The company said it was pleased with the success of the service, which came during "tough trading conditions" this year.
Manheim's commercial vehicles sales director Alex Wright said the free service "has introduced many new buyers to the world of auction via the internet and I still believe that there is more untapped buying power for our vendor customers to exploit."
The service has enabled companies to buy cheap vans at auction without having to travel long distances, with some firms also using the internet to get van insurance policies.
Manheim is the world's largest automotive services company, handling nearly ten million used vehicles worldwide, hosting transactions representing nearly $59 billion (£29.6 million) in value.
The company also provides logistics management, vehicle inspection and reconditioning services.