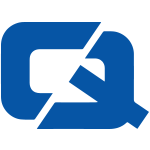 Peugeot vans have seen an increase in popularity over the last month, according to the manufacturer's latest monthly sales figures.
The carmaker sold a total of 2,632 vans in March 2009, a 41.4 per cent improvement compared to the same period of 2008, with its compact Bipper model proving the most popular choice for a third straight month.
This year-on-year improvement outstripped the 16.1 per cent rise experienced by the light commercial vehicle sector as a whole, helping Peugeot to attain an 8.55 per cent market share in the first quarter.
It stated that the popularity of Peugeot vans such as the Bipper is being driven by their small size and fuel-efficient nature, which are becoming increasingly important factors to fleet operators during the recession.
Peugeot's vans have also won industry acclaim in recent months, with its Expert model having been named the small panel van of the year at the most recent What Van? Awards.
ChoiceQuote – the #1 for van insurance