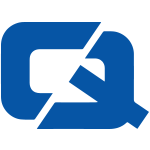 Van insurance customers may be interested to learn that Peugeot is helping EDF Energy to reduce its CO2 emissions by supplying a fleet of new commercial vehicles for its operations in the south-west.
The company is providing EDF with 87 new Partner Origin vans boasting 1.6-litre HDi 90 diesel engines, which Chris Pascall, head of transport at the energy firm, claimed will offer an 18 per cent reduction in CO2 emissions.
A 12-year relationship developed between the two companies is expected to see Peugeot to continue supplying its commercial vehicles, which may include the Bipper van that offers significantly lower emissions.
Mr Pascall said: "The CO2 emissions of our vans, particularly in inner city areas like London, are a key consideration for us, hence the reason we'll be looking seriously at the brand new Peugeot Bipper van for 2009."
Last month, Peugeot announced that sales of its Partner range of vans increased by 76 per cent in June, compared with the corresponding month in 2007.