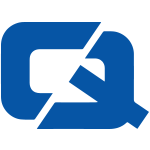 Nottinghamshire police have urged delivery van drivers to turn off engines and keep hold of keys after a string of thefts across the town.
The majority of the 12 van raids occurred in Bassetlaw where police say thieves have been taking advantage of van drivers who leave keys in the ignition or in a coat pocket to save time starting it up again or to prevent the battery running down, while making deliveries.
Crime reduction manager of Nottinghamshire police Trevor Timson said in these cases companies risk breaching their van insurance cover because they will be classed as negligent.
Mr Timson said van insurance customers "need to take those extra few seconds to take measures to prevent crime, which in turn will save their company time and money".
He urged drivers to take extra safety precautions in this time of van crime.
Following news from the Society of Motor Manufacturers and Traders earlier this month that less vans are being registered reflecting the economy's slowdown, police are concerned that more thefts will leave those cutting costs even more out of pocket.