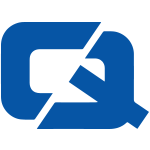 A number of insurance dodgers have been caught by police in the South Wales Rhymney Valley.
Police and members of an Automatic Number Plate Recognition team have been clamping down on motoring offences in the Bargoed area, seizing five vehicles over a four-day period because they were without car or van insurance cover.
In addition, five people were arrested during the clampdown and the same number of fixed penalty notices were given out to motorists committing crimes such as using a handheld mobile at the wheel, NewsWales.co.uk reports.
"This operation used the latest technology and intelligence to identify possible offenders who were travelling throughout the Bargoed area," commented Inspector Paul Staniforth.
Other such operations would now be held in the future as a result of the initiative's success, he added.
"Whilst we were concentrating primarily on motoring offences, a number of arrests were made for other offences, such as possession of drugs, which demonstrates how effective operations such as this can be."