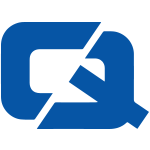 Police in the north-west have been handing out up to 700 fines a day as part of campaign to prevent people using mobile phones while driving.
The Liverpool Daily Post reports 8,800 were caught using a handset while driving in Merseyside and 4,985 were booked in Cheshire during 2006.
Drivers caught in the act face a fine of £60 plus three points on their licence.
Liberal Democrat transport spokesman Norman Baker told the paper: "Talking on a hand-held mobile while driving must become as socially unacceptable as drink-driving has."
The figures were more than 50 per cent higher than the number of fines dished out for the same offence in 2005.
Merseyside Police used one-off days as part of their campaign, stopping hundreds of motorists in 24-hour periods.
Commercial vehicle insurance customers could also be interested to know the 50 per cent-plus increases in fines is much higher than the England and Wales average 2006 increase of 30.1 per cent.
The government first made using a phone while driving illegal in 2003.