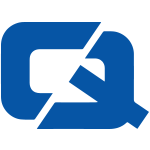 British drivers could have found they needed to make a van insurance claim for damage caused to their vehicles by potholes last month.
Incidents in which cars or vans sustained damage could have increased by 50 per cent in January, Warranty Direct has claimed.
And while such events can be predicted in the cold months, with rain freezing in cracks causing them to widen, the firm urges drivers not to become complacent as the summer months approach.
The company states that warmer climes can cause oxidisation, making surfaces lose their grip.
"Most people would assume, quite rightly, that road surfaces are affected worst by winter weather," commented the firm's managing director Duncan McClure Fisher.
"But this shows that motorists must be just as vigilant against potholed and poorly-maintained roads in summer."
Drivers concerned about potholes are advised by the government to report their worries to their local council.