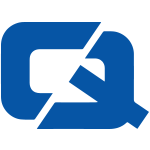 A lack of charging facilities for electric commercial vehicles on Britain's streets should not be the key decision maker in deciding whether to expand a fleet.
Dr Ben Lane, from Next Green Car, said that recent research carried out in Berlin shows that, where these facilities are in place on-street, they are not actually being used very often.
He added that users were quite happy to rely on charging their vehicle at home.
"I think businesses would be in the same situation. If you are quite serious about purchasing electric vehicles as part of your fleet you will obviously make provisions for charging somewhere in your depot or car park. It is then an additional benefit if there is recharging on-street," he went on to say.
Recently, a report published by the Energy Saving Trust, The Climate Group and Cenex, with support from TfL and TNT's Planet Me division, showed how electric vehicles can be commercially viable for businesses today.
For the #1 van insurance visit ChoiceQuote