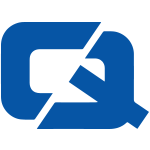 Liverpool drivers employed by public services firm Enterprise are to be permitted to fly England flags during the World Cup after a U-turn by bosses.
The national company, which conducts refuse collection and other services across the UK, had initially prohibited its staff from displaying the flag on their vehicles over health and safety concerns.
This regulation was set to affect council contract staff in 29 cities, including the likes of Manchester, Birmingham and London, as well as Liverpool.
However, Enterprise has now chosen to back down on the policy and allow drivers to display the national colours, provided that the flags do not cause a safety issue.
A spokesman said: "Drivers must make sure that decorations do not impede their vision through windows, mirrors or any reversing aids attached to the vehicle or obscure any signage."
An increasing number of bodies are choosing to relax policies against flying flags in the lead-up to the World Cup, with Transport for London announcing last month that taxi drivers in the capital will be able to show their support for whichever country they choose.
For the #1 van insurance, visit ChoiceQuote