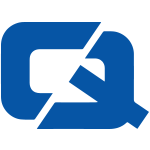 Plans to make drivers pay for road pricing schemes – potentially on top of their car or van insurance costs – were shelved amid public opposition, an MP has said.
According to former transport minister Stephen Ladyman, plans to introduce such measures were halted after strong opposition from the public took the form of a petition.
But he stated that the recent announcement made by transport secretary Ruth Kelly merely restated the government's policy on the issue for the past two years.
She stated that road pricing should be introduced locally to tackle congestion following a successful scheme along the M42.
Ms Kelly also suggested that drivers be charged for using the hard shoulder of motorways during peak times.
"That policy was that national road pricing can't go ahead until people were convinced – and that was an essential step, it was going to have to be trialled in local areas and demonstrate itself and answer people's concerns – and then there would be a debate about going to a national scheme," he said.