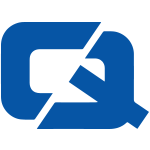 The used van market could be set to pick up over the forthcoming months owing to the fact that many commercial vehicle insurance customers who have been made redundant may consider setting up their own business.
At least that is the opinion of British Car Auctions (BCA), which has claimed that improving sales and values in the market is likely to continue as a result of the financial downturn.
BCA's Duncan Ward commented that demand for light vans in particular was strong during the first quarter of 2009.
He said: "The wave of redundancies and closures we have seen … will result in many professional and trades people striking out on their own."
Mr Ward explained that a light van is often "an essential purchase" for a new small business venture.
This comes after the Society of Motor Manufacturers and Traders recently claimed that commercial vehicle insurance customers are steering clear from the new vehicle market as confidence remains subdued.
Visit ChoiceQuote – for the #1 commercial vehicle insurance