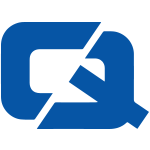 Renault is to begin production of an all-electric Kangoo van in early 2011 at its manufacturing facility in France.
The new electric vehicle is to be produced alongside traditionally-powered vans at the Maubeuge Construction Automobile facility and will be tailored for use by the professional sector.
Among the advantages which will be offered by the new van is its renewable power source and lack of carbon emissions, which will aid the environment as well as bringing cost savings to fleet operators.
Renault states that its choice of facility will allow it to adapt the vehicle to consumer demand in the future, highlighting the possibility of long wheelbase versions of the vehicle, or models without side windows and tailgates.
It also said that this decision is part of its move to offer a complete range of zero-emission electric vehicles by 2011.
This comes after Renault's newest Kangoo van was recently named Green Van of the Year in the conventional fuels category at the Fleet Van Awards 2009.
Visit ChoiceQuote, the #1 van insurance page