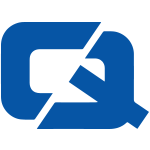 Renault is to launch two new additions to its range of light commercial vehicles (LCVs) in the coming year.
The French manufacturer has confirmed a June 4th 2010 release for the New Kangoo Van Maxi and New Trafic, both of which are designed to offer practical advantages over existing models.
Kangoo Van Maxi will feature all of the functionality of existing Kangoo models while offering an additional 40 cm of length, increasing its load volume by a cubic metre.
Meanwhile, the New Trafic will offer a number of enhancements to make the vehicle more comfortable, such as automatic climate control, while the van will also feature superior fuel efficiency.
The manufacturer said these new vans will complement the forthcoming New Master van launch to offer more options to business users.
Renault revealed last year that it is also currently working on a zero-emissions electric version of the Kangoo, for release in 2011.
Visit ChoiceQuote, the #1 for van insurance