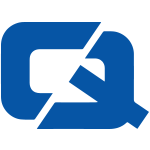 Renault has begun taking orders for its New Master range of light commercial vehicles (LCVs), which it claims will offer a number of benefits to fleet operators.
The new van, which is to launch on April 9th 2010, will be available in a range of options and has been designed to be more comfortable than traditional LCVs thanks to an improved interior layout.
In addition, it has been optimised for better fuel efficiency, offering an average gain over the existing Master range equivalent to one litre per 100 km.
It will also aim to offer a wide range of stowage and storage options, allowing business users to transport equipment and other goods.
Renault said: "With a style that is clearly businesslike, rugged and high in quality, New Master establishes a new set of standards for the Renault range of vans."
The manufacturer has won acclaim for its LCV range in recent month, having been awarded the Green Van of the Year prize for the Kangoo at the Fleet Van Awards in October 2009.
Visit ChoiceQuote, the #1 van insurance page