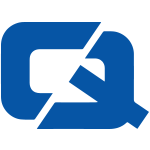 French vehicle manufacturer Renault has drawn up plans to unveil a number of new designs at the Commercial Vehicle (CV) Show 2008.
Renault will have its largest ever stand at this year's show and will be unveiling its new model Kangoo van as well as the new Trafic refrigerated van, commercial vehicle insurance holders may be interested to read.
The new Kangoo Express will build upon the success of the Kangoo range and this variant will offer a car-like ride and comfort level coupled with a payload capacity of up to 800 kilograms.
The Trafic will be designated tax class A and prices will range from £19,450 to £20,450. It will come with a new three-year/100,000 mile warranty.
In related news, the company has also recently announced that it will be installing the new Active Drive four-wheel steering system in its Renault Laguna GT range. According to Renault, the system provides improved manoeuvrability at low speeds and ultra-precise steering control.