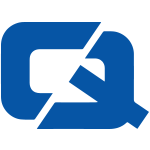 The success of last month's Commercial Vehicle Operator Show in Birmingham has been welcomed by the head of the Road Haulage Association (RHA).
Geoff Dunning, chief executive of show partner the RHA, has revealed that the official audited attendance figures for the National Exhibition Centre event was 9,452.
Although this was not as high as the numbers seen at the 2009 event, Mr Dunning nevertheless described the total as "outstanding" when the difficulty of the current economic climate is taken into account.
Top manufacturers such as Renault and Nissan were in attendance when the show took place between April 13th and 15th, showcasing vans such as the Kangoo Maxi and NV200.
The organisers described the event as a "resounding success for visitors and exhibitors alike", with Mr Dunning stating that he is "even more optimistic" for the 2011 Commercial Vehicle Operator Show.
He said: "The show partners were never in any doubt that this show would be a success and these figures just confirm it."
For the #1 van insurance page, visit ChoiceQuote