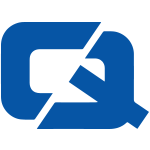 The Road Haulage Association (RHA) has hailed the positive response it has received from those attending this month's CV Operator Show in Birmingham.
RHA chief executive Geoff Dunning, representing the show's organising partnership, said the event elicited an "overwhelming" response, both from visitors and the companies exhibiting at the event.
These included the likes of Renault, which displayed its Kangoo Van Maxi and Master vans at the show, as well as smaller companies such as Truckrax, which used the event to launch its Toploader ladder loading system.
Nissan also attended the event, which was held at the National Exhibition Centre between April 13th and 15th, showcasing models such as its award-winning NV200.
Mr Dunning said the success of the show dispelled early doubts that this year's CV Operator Show would have a limited impact because of the economic downturn.
He added: "Last week proved, without a shadow of doubt, that there is still the need and the enthusiasm to showcase transport and logistics."
Visit ChoiceQuote for the #1 van insurance page