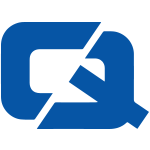 Van drivers are to be offered training advice by the Road Haulage Association (RHA) at a forthcoming industry show.
The organisers of next month's Commercial Vehicle Operator Show in Birmingham have stated that the RHA's dedicated training division will be on hand to offer drivers guidance on issues such as health and safety or rescue and recovery.
This event is organised as a joint venture between the RHA, the Society of Motor Manufacturers and Traders and IRTE Services, the trading company of the Society of Operations Engineers.
It was stated by the show's operators that gaining guidance on proper practice is becoming an increasingly important issue due to the constantly changing nature of training legislation.
They said: "Training and investment in training now represent a vital part of the success of any transport enterprise, whether it's for the heavy sector operator or the van user."
Last month, the RHA called on the government to lessen the financial burden faced by commercial vehicle operators because of excessive fuel duty.
ChoiceQuote – the #1 for van insurance