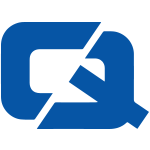 Commercial vehicle insurance customers in the market for a new van should make the additional purchase of a new safety guide if they wish to become better drivers.
At least that is the opinion of the Freight Transport Association (FTA), which has released a new two-disc DVD providing advice on best practice, driving techniques and legal guidelines.
The release, Towing Trailers with Vans and Light Goods Vehicles, can be applied to drivers looking to improve certain manoeuvres, including reversing, vehicle combinations and speed limits.
It is the third instalment in series geared towards commercial vehicle insurance customers, following on from Routine Checks for Vans and Light Goods Vehicles and Safe Loading of Vans and Light Goods Vehicles.
This comes after the Driving Standards Agency recently revealed plans to improve its Driver Certificate of Professional Competence scheme, which oversees the training of motorists who drive for work, in a bid to increase their safety on the road.
Visit ChoiceQuote for the best commercial vehicle insurance