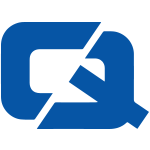 The latest European light-commercial vehicles (LCV) sector market figures have been described as "very satisfactory" by the global business development director of automotive intelligence firm Jato Dynamics.
Citing figures from the company, which show that the market has increased by 6.1 per cent in the year to date, Nasir Shah said that the success of LCVs acts "as a welcome shot in the arm for many manufacturers" following a tough year all round for the European car market.
"The LCV market is very dependent on brand loyalty and is far less fickle than the car market," said Mr Shah.
"Manufacturers are more inclined to update their established brand names and ranges, rather than invest in frequent model changes."
Jato Dynamics' research shows that the Ford transit is the top-selling LCV model, which suggests that commercial vehicle insurance holders are more likely to drive this type of van.
The figures also indicate that central and eastern European markets have recorded the biggest segment growth.
Earlier this week, Roadtransport.com reported that as of January 1st 2008, drivers of 3.5-7.5 tonne commercial vehicles must travel no faster than 56 mph on the UK's motorways.