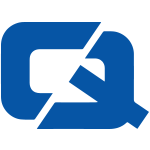 Van insurance customers might welcome news that the value of second-hand vehicles is continuing to rise.
According to figures from the most recent BCA Commercial Pulse Report, the cost of used vans rose in February to an average of more than £3,000 for the first time since October 2008.
Last month, the price of second-hand vans rose by 6.6 per cent to £3,117.
This is almost £200 more than the average vehicle would cost motor insurance policyholders in January.
Duncan Ward, BCA's UK business development manager of commercial vehicles, commented: "Buyers are competing strongly across the board, and even stock with cosmetic damage is attracting a flurry of bids, which simply was not happening in 2008."
He described the change in market dynamics in the last couple of months as "dramatic".
With many in the UK suffering in the economic downturn, used vehicles are becoming more popular
This is shown by figures from the Society of Motor Manufacturers and Traders, which revealed a 50 per cent fall in new van and truck registrations in February year-on-year.
Visit the #1 Commercial Vehicle Insurance page