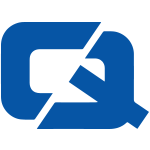 Commercial vehicle insurance holders, potentially including those in the brewery business, may be interested to read that the market is to receive help in developing cost-cutting transportation measures.
The Society of Motor Manufacturers and Traders (SMMT) has announced that it will work with the brewing industry on exploring ways of reducing the cost and environmental implications of its transport system.
"Specifically, we're looking at the possibility of freeze drying beer," commented Robin Dickeson, manager of commercial vehicle affairs for the SMMT.
"There seem to be some real opportunities here; beer is around 99.5 per cent water, so if we could freeze dry it, deliver powder by road and the water through the normal water mains, we'd have a winner."
Small vans could be used to transport the goods rather than trucks having to deliver the product in draught form, saving on diesel and CO2 emissions, the body has suggested.
Some years ago, students at the US's Purdue University created a freeze-dried beer spice for an agricultural and biological engineering assignment.