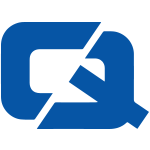 Van insurance policyholders hoping to sell their vehicle before upgrading to a newer model have been warned that it may not be attractive to potential buyers if its interior has been exposed to cigarette smoke.
According to British Car Auctions (BCA), just because second-hand commercial vehicles are in demand at the minute, it does not mean that buyers will be willing to pay for "an ashtray on wheels".
BCA PR manager Tim Naylor explained that the best valet service may not be able to disguise cigarette-smoke damage in a vehicle.
"[Refraining from smoking in a vehicle will] eliminate the risk of discolouring and leaving scorch marks in the ashtray or on upholstery," he explained.
Mr Naylor added that these things "will put buyers off" – even if they smoke themselves.
This comes after the Society of Motor Manufacturers and Traders revealed that new van production dropped by 71.6 per cent in February, owing to the fact that more commercial vehicle insurance customers are opting to buy second-hand models.
Visit the #1 Commercial Vehicle Insurance page