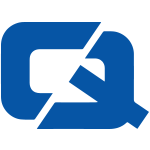 Commercial vehicle insurance customers could be set to notice an increase in speed limits across the UK.
Following news that the government is to reduce the speed limit of 60 mph to 50 mph for cars and light commercial vehicles on A-roads, the Road Haulage Association (RHA) has called for the speed limit for trucks to be brought to the same level.
Trucks and lorries are currently limited to driving at 40 mph on A-roads, RHA chief executive Roger King explained.
"This often leads to tailbacks of traffic behind trucks as motorists queue up to overtake … [Haulage vehicles should] be permitted to travel up to 50 mph as road conditions to allow traffic to flow at the new limit," he said.
Meanwhile, the Freight Transport Association recently claimed that large commercial vehicle insurance drivers could be set to suffer due to a new ban imposed on them by the Gloucester County Council from entering a certain stretch of road in the Cotswolds.
Visit the #1 Commercial Vehicle Insurance page