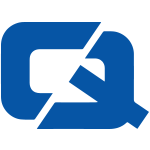 Speed bumps in the road can cause serious damage to vans and drivers are being urged to reduce the risk of bottoming out by installing special suspension aides.
According to Car Parts Direct, speed bumps can damage van exhausts and radiators and scratch paintwork, resulting in costly van insurance claims.
Driving over speed bumps in vehicles with low suspension can also cause loss of steering control and ineffective braking, which could lead to accidents.
Van drivers therefore need to take steps to prevent this and Car Parts Direct is urging them to use suspension muscle kits to prevent the rear of their vehicle sagging.
The kits are made from specially moulded rubber and fit into the suspension coil springs of the vehicle. No tools are required to fit them, meaning drivers can do the job themselves.
Mark Cornwall of Car Parts Direct said: "Drivers can now reduce the risk of damaging their vehicle and keep the vehicle level when carrying heavy loads."
According to research from the AA, speed bumps are environmentally damaging because they lead to increased fuel consumption and hence CO2 emissions.