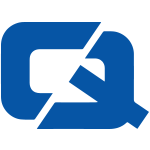 Drivers who use their vehicles for work purposes, potentially including commercial vehicle insurance holders, may be set to benefit from a scheme launched by police and council officials on one Daventry estate.
Motorists in Southbrook are being invited to take part in a scheme that sees drivers given the chance to buy a steering lock for £20, rather than the retail price of £79.99.
The measure is being taken to help reduce the area's car crime rate, which is among the highest in the district.
Meanwhile, those who miss out on the opportunity have been issued with a number of tips for preserving the safety and security of their vehicles.
The list includes removing items from automobiles so as not to tempt criminals and using an immobiliser so that the vehicle cannot be driven away.
Police in Humberside are currently urging residents of East Riding to be especially aware of car crime during the run up to Christmas.