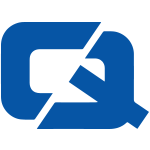 More and more Brits hoping to buy a used van are attempting to do so by giving auctions a try, a recent survey has revealed.
The study, carried out by Manheim Auctions in Colchester, showed that a key factor in purchasing a van for people in today's economic climate is value for money.
Nearly 40 per cent of those surveyed travelled over 50 miles and ten per cent travelled more than 100 miles to attend an auction for hassle-free ease of buying a used van.
General manager of Manheim Auctions Chris Cush said: "With pressures on family budgets rising as a result of the credit crunch, we have noticed a significant increase in the number of private buyers attending auctions throughout the UK."
New research carried out by uSwitch.com revealed that 77 per cent of van insurance customers are planning to scale back on their next purchase because of concerns over the credit crunch.
According to Manheim, vehicle auctions could be the way forward for many cash-strapped Brits.