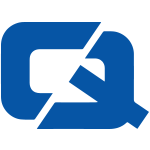 Motorists – potentially including those with van insurance – should ideally take a break from driving after 80 minutes, according to a new study published in Physiology & Behaviour.
Research carried out by the National Central University in Taiwan saw 30 male drivers in their 20s put through their paces in a driving simulator for 90 minutes, New Scientist reports.
Their reaction times were recorded every two kilometres and it was found that these times were 0.3 seconds longer at the 80-minute mark than they were after the beginning of the journey.
The researchers said that if the motorists had been travelling at 100 kilometres an hour they would have added eight metres to their stopping distance at this point.
According to the Highway Code, drivers should leave room for a two-second gap between their own vehicle and the one in front of them on roads with faster-moving traffic. This should be significantly increased on wet and icy roads, it advises.