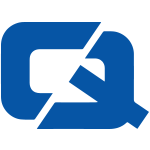 A pioneering idea that could in future help work drivers such as commercial vehicle insurance holders avoid incidents from tiredness has been approved.
Sweden's government has confirmed that plans by Volvo Trucks to see first hand how tired motorists drive will go ahead.
The initiative will see fatigued motorists take to the country's streets as the firm develops a system to alert motorists that they are too tired to drive.
Sleepy drivers will be accompanied by another driver who is alert and can intervene should the motorist put the vehicle in danger.
Volvo Trucks' safety director Lars-Goran Lowenadler commented: "The system has reached a stage where all that remains to be done is a final check. The point is to provide a warning at the right moment, but not unnecessarily.
"In order for the tests to be as credible and as realistic as possible, we would like to drive on actual roads as there are simply no test tracks that are adequate enough."
The firm hopes to fit the system in its trucks when it has been finalised, which may help some motorists avoid having to make commercial vehicle insurance claims.
Earlier this month, the company announced that it had invested in new technology to reduce the number of thefts from trucks.