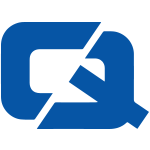 Despite the number of companies implementing road risk management policies, one expert has claimed there is "no room for complacency" when it comes to accidents.
A new survey of 97 fleets responsible for 250,000 cars and vans conducted by Kwik-Fit Fleet and RoadSafe revealed 86 per cent of firms have introduced safety procedures and policies.
However, van insurance customers may be interested to learn that 55 per cent admitted the legal ramifications of a driver's involvement in a road accident while working was the main reason behind implementing such policies.
Just 14 per cent said they had done so because of the financial savings made from fewer accidents involving their vehicles.
Adrian Walsh, director of RoadSafe, said he was "delighted" to see so many firms introducing safety measures but warned against complacency.
"Many of the UK's largest and well-known companies have taken steps to reduce their road risk exposure, data continues to highlight that around 200 people a week are killed or injured on the roads in the course of their work. That is far too many," he remarked.
RoadSafe is a partnership between the government, vehicle manufacturers, road safety professionals and the media.
It aims to promote safer driving and reduce the number of deaths and injuries from road accidents.